I hope and trust that this finds you each healthy and well in these unprecedented times. We stand alongside you in supporting our fearless frontline workers and first responders globally. They give us hope and inspire us daily with their courage.
As trusted allies and supporters of our work at Springs of Hope Foundation I wanted to share how we are pivoting our efforts to protect our education programs, and most importantly, the women, girls, and families we serve in our community in Nakuru, Kenya during these rapidly changing times. As you know, many African countries are currently being devastated by the exponential rise of COVID-19 on the continent. ICUs, emergency rooms, sanitary water for hand washing and social distancing are provisional luxuries afforded to a tiny percentage of the population of Sub Sahara- Africa.
This week our area chief informed us that while traveling outside their homes, everyone must wear a face mask. That's a pretty daunting challenge for most people in our community. These are women who have to fetch water in 20 Liter Jerry cans daily and visit the market several times a week as they can't afford to purchase food in bulk. There simply aren't any face masks available to the poorest, most vulnerable members of our community.
We were in the final stages of making free school uniforms for the children at Slum Hill Primary, to be delivered next month. However, with the unknown of exactly when school will begin again in Kenya, we have instantly switched gears and are now making face masks, to be given out to our community for free. In the months ahead, or maybe weeks ahead, we're ready to anything else that will be needed in the upcoming, unknown difficult times ahead.
In truth, I never expected this to be our challenge and focus this spring in Kenya. But our ability to pivot and answer this unexpected call to action and meet the ever-changing needs of our community is a testament to your collective support. Our work is a reflection of the inspiration you give us daily through your encouragement and outreach. Our community in Kenya has never needed us more.
Thank you for all you do to support women's and girl's education and empowerment globally.
Warmest regards,
Jennifer Hughes-Bystrom
As you know, I always like to show positive, uplifting pictures of our students in my newsletters, as I share their many success stories with you.
However, I wanted to give you a glimpse into our neighborhood.
It's called Free Area.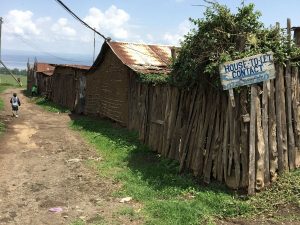 For the residents, there is nothing free about it!
All residents have to pay rent,
which is a large portion of their monthly income.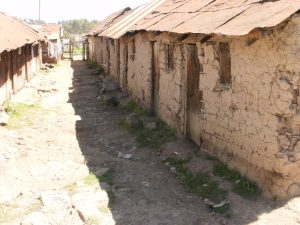 Each door along this row of houses represents home for one family.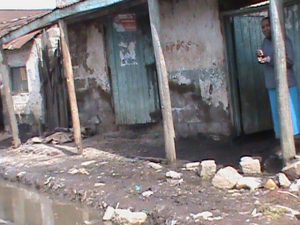 There is one community pit toilet at one end of the row and no running water.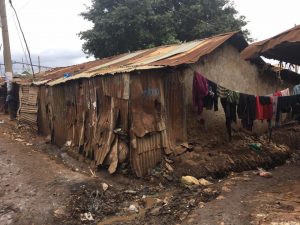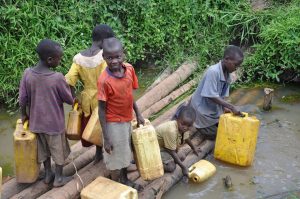 The women and children in our neighborhood have to fetch water in 20 Liter Jerry cans daily and visit the market several times a week as they can't afford to purchase food in bulk.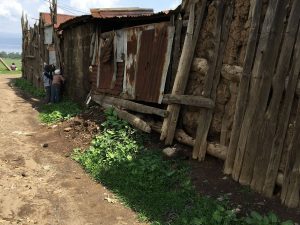 Life is very tough for these hard working, amazing, resilient women
at the best of times.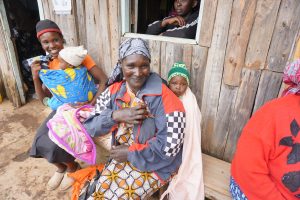 We praise God that we are in a position to be able to assist in whatever way is needed in the coming months as this pandemic unfolds in Sub Sahara Africa. We are deeply concerned for these families. As the pandemic hits and governments impose lockdowns to try to limit its spread, many will suddenly be unable to continue earning a living. Few will have the financial resources to weather this storm, let alone provide care if a family member falls ill.
If you're coping with this crisis yourself and are in a position to give, please do so generously