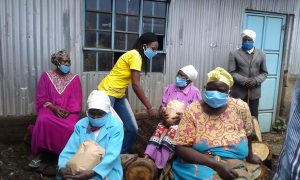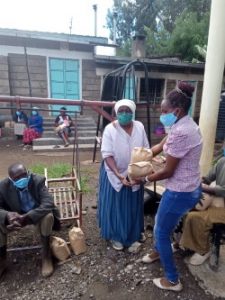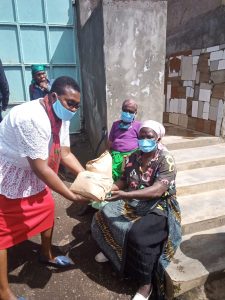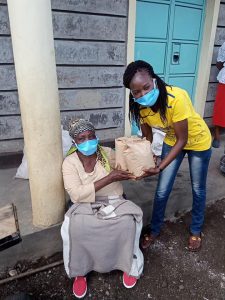 Last week 60 families from Nyamurutu slums benefited from our food and face mask donation. Our target was the elderly, ailing, persons with disability, and very vulnerable families. The foodstuff was distributed in the presence of the village elder who also helped us in mapping out the most needy cases. We distributed the foodstuff at Squatter Hill Academy, to avoid crowding, social distance, and people fighting for the food. Our students and staff have been working tirelessly making face masks and preparing food packages for the areas most vulnerable. Next week, our students will continue to create our biggest production line yet –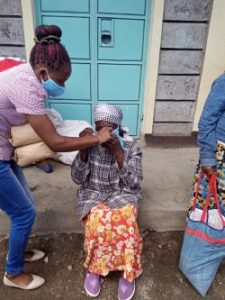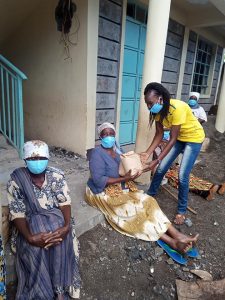 Thank you for supporting us with funds to assemble of over 2,000 face masks to date! During the week our Rotary Club of Nakuru picked up several hundred masks to distribute to the families that live on the Gioto dump. Often 3 generations grow living on the dump.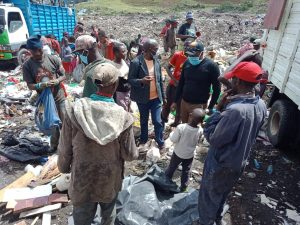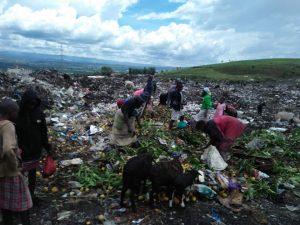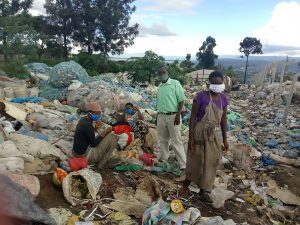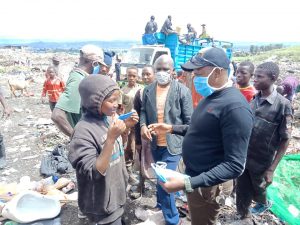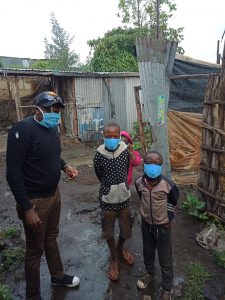 If you're able, please make a donation to our community outreach efforts. If you're unable to donate at this time, there are many other ways you can support us! You can advocate for us by sharing our mission with a family member or friend. Even a quick mention on your social media would mean the world to us.
In times like this, we're reminded of how interconnected we all are. Thank you for being part of our community. Without you, none of it is possible.
Stay safe and well,
Jennifer Hughes-Bystrom
Founder/CEO
Springs of Hope Foundation